Jane Hayes/Garden Jane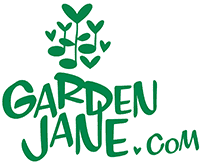 Jane Hayes and Garden Jane (www.gardenjane.com) have joined forces with The Cutting Veg team to envision and deliver innovative condo garden and urban agriculture community programming.
Jane is a gardener, educator and artist with eighteen years of experience. She founded Garden Jane in 2007 to help people learn how to grow and connect to healthy food, gardens and each other. Jane has worked with 23,000 people since then (and at least as many plants and soil organisms!). She invites people in with story telling, art and play, and shares what science, research and pattern-based observation have to offer.
Jane's accomplishments include establishing the City of Toronto Children's Garden Program and High Park Children's Garden. The award-winning program still reaches thousands every year and has expanded to include 22 sites. Jane also worked with FoodShare, the City of Toronto's Community Garden program and Evergreen, helping set the stage for the growth of community gardening, school gardens and urban agriculture in Toronto and across Canada. Jane's Bean Keeper program shares seed knowledge across ages, bioregions, schools and organizations. She contributed to Food Not Lawns in Oregon, a group that now works internationally, and simultaneously co-directed Circus Discordia, an amateur circus and fundraiser. Jane has a B.A. in Anthropology and Environmental Studies (U of T), a Masters in Environmental Studies (York U) and certificates in Permaculture Design and Teaching Permaculture.